We flew across the country this past Christmas to spend time with our families and I literally packed our bags the night before. For the first time ever I was undaunted by all the logistics. I kept looking at my husband and saying things like, "Can you believe how awesome I am at this?" and "I'm so snappy!" We chuckled repeatedly at our domination of travel prep and then we realized quickly that the change has come about from living in the city. Every time we go out with little people, we have to be ready for the unforseen, for the potty stops, diaper changes, snacks, naps, getting lost, subway schedule changes, entertaining of tired bodies… and having it all happen on foot.
I think much of the reason people leave the city in mass exodus after becoming parents is because getting around with small children can seem impossible. Just like preparing for a long trip, half the fun is how you get there, and logistics can ruin the party if you aren't ready for them. Here are my picks for city essentials with small people based on what we've learned and how we make a day work (with cheer!) while we adventure together. Hopefully these ideas can help other city moms or those traveling here with little guys.
The Stroller
I've said it before, I'll say it forever…your stroller is essential. With children under age 4, you really do need one. Consider how well easily it maneuvers, especially one-handed, if its sturdy and safe on consistently uneven ground and if it can fit through grocery store isles that are literally 3 feet wide…maybe. Weight is also important if you want to be able to take it on the subway. You have to envision yourself carrying everything in arms, plus baby, plus stroller, plus watching other kids and heading down to the platform. This is our ride, the Citi Mini, it weighs less than 15 pounds and we love it!
The Bag
Pretty much anything will work, as long as you can attach it to the handles of your stroller, you are set. Some mamas I know always carry a backpack. I prefer my Skip Hop Bag because it securely attaches to the Citi Mini with special straps, has a diaper changing mat and cooler all built in, and lots of pockets for organization. In the summer I will also carry another small cooler that will fit on the stroller as well. I love the modern design of this bag, especially the orange!
Other items that go into the bag are, another foldable tote or mesh bag for shopping, gallon size ziploc bags for dirty clothes, puked on clothes, clothes covered in dog poo, or dirty bibs and cloth diapers. On separate occasions, we have used our bags for all of the above reasons! We always carry wipes, even though we don't currently have a child using diapers, we wipe down surfaces, hands, faces and t-shirt stains with them daily.
I also carry antibacterial lotion and we use it a lot. As a mom here, you get used to saying things like, "Try to keep you hands in your pockets,' 'Let's avoid that wall with yucky stuff on it, kids,' and 'Ew! Gross! Did you actually touch that?!" Cue hand sanitizer. My favorite is the line from Bath and Body works. They don't dry out hands and they smell yummy. The apple scent is my favorite.
My bag also always has non perishible snacks like dried fruit and nuts, a firstt aid kit, sunscreen, lip balm (usually a honey scented version from Burt's bees in case the boys need it as well) my debit card, a Metro Card and also at least $20 in cash. Street vendors are wonderful, sell great food and icy waterbootles and don't take anything but cash. Several small businesses only accept cash as well, so its a good idea to have it on hand just in case. I also always keep a thin children's book nestled in there too in case our train gets held up, or we are stuck in traffic in a cab.
In Winter, I also store extra sets of knit gloves and hats as well as a scarf or two in case the weather chills and the kids need more than what they left the house in. In the summer, I end up stuffing in lots of sunhats and sunglasses.
The Mom Hook
This is a stroller add on essential. This giant carbeener has at different times held up to six of my grocery bags, my kids backpacks, and just yesterday my two giant bags from IKEA. I had to run an errand alone last week and actually carry my items home and missed this gadget so much!
To round out the stroller necessities, your babe will need a rain guard and a bundle type blanket for extra warmth in the winter. We live on the water and can personally fill you in on how much fun wind chill is in February. We have this one from Bundle Me and Lael loves it. It comes in infant or toddler sizes.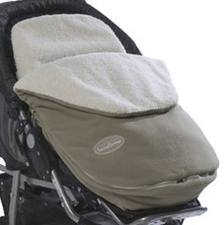 Waterbottles
Even in the winter time we take waterbottles everywhere, because its so dry and my kids can get deydrated. We've started to keep one for each of us filled in the apartment everyday as well to make sure we are drinking enough and because I was getting so tired of filling water requests every few minutes. I really love these BPA free, stainless steel ones from Kleen Kanteen.
Maps
Transportation in the city requires access to maps, not just for finding streets, but for showing subway and bus lines and routes as well as determining where a train will have a local or express stop. There are specialty maps you can buy here that help with this and show all that you need. I had one for a while and got a little frustrated before my husband bought me an iPhone. It really is invaluable here. Google Maps changed my life. It pinpoints my location, gives me directions by car, walking or public transportation, including specific routes and directions and taps into the departure times of trains and busses. I can type "coffee shop" into the search bar and see where they are, link to their websites, see pictures or call right then. I am completely dependent on this feature!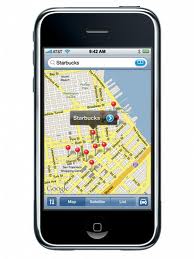 iPhone Apps
While I am obviously in love with Google Maps, I also love several other apps intended to make life in NYC easier. Specifically, I use Exit Strategy, an app that shows train and bus lines and shows platforms at subway stations in relation to subway cars. It makes a big difference to me to not have to walk great distances, especially by myself, on the subway platform with the kids.
Most museums have iphone apps that we use when visiting to utilize maps, exhibit details and even cafe menus. We also use lots of educational games to keep the kids busy. There are reading games, math games, a cool Wheels on the Bus app and of course, Angry Birds to keep us all busy!
My parents are flying in on the red eye tonight and I think we'll be using all these things each day in the coming week! Strolling, touring and eating our way through New York together is going to be so much fun. Here's hoping we remeber to pack everything…